Netflix has over 100 million subscribers worldwide and is one of the most popular TV shows and movie streaming services on the web today. Here is How to Pay Netflix with Mpesa in Kenya.
Update August 2022: Skip this workaround that does not work and see the easiest way to pay Netflix via Mpesa at the bottom of the page.
With just a few simple steps, you can subscribe to Netflix or renew your subscription anywhere in the world. All you need is an Internet connection and a Mpesa account.
By signing up for a Netflix account, you can watch all kinds of TV shows and movies. It's a popular service in the United States and Canada, but you can also subscribe to it in Kenya if you have an Internet connection.
Related; Netflix Packages and Prices in Kenya
How to Pay Netflix with Mpesa in Kenya
Numerous Netflix payment options in Kenya include paying with a credit card, PayPal, and prepaid debit card.
While you can't pay for Netflix in Kenya directly through Mpesa, there are ways to get around that. And one such way is through The PayPal mobile money service with M-PESA.
MPesa is a digital mobile wallet and a money transfer service in Kenya that lets you pay for services and goods without using cash. It'sIt's very similar to Western Union, but it works on your phone.
You can send or receive money from anyone with a Kenyan phone number through Mpesa, so this payment option is available almost everywhere in the country.
You can set up your Netflix account or renew your subscription by following a few simple steps. Here is how to do it:
How to Pay Netflix with Mpesa in Kenya.
Step 1) First, sign up for a new Netflix account on the Netflix site if you don't have one. Ensure you select Kenya as your country of residence and use an email address not associated with another streaming service such as Hulu.
Step 2) After creating your Netflix account, head over to the Paypal website to sign in or create a new PayPal account if you don't have one already.
See; How to open a Paypal Account in Kenya.
Step 3) Verify your email address by following the link in the message sent to you by Netflix. Once done, head to your email account and confirm the email address you used to sign up with Netflix.
Step 4) To register for the M-PESA PayPal Service, visit the PayPal-mpesa website (https://www.paypal-mobilemoney.com/m-pesa) and use your Paypal email to log in.
Step 5) You'll be required to link your PayPal account with your Mpesa mobile number.
You will receive a text message on your phone containing an authorization code. Enter this on the appropriate field on PayPal'sPayPal's website.
That's it. You have successfully linked your Mpesa number to PayPal and are ready to pay for Netflix with Mpesa!
How to Deposit Money in Paypal Via Mpesa
The top-up service to PayPal allows you to top up funds from your registered M-PESA account to your linked PayPal account to shop online or make payments with PayPal.
Steps;
First, log on to the M-PESA PayPal web page (link) and select the Top Up to PayPal web button.
Use the online calculator available on the webpage to calculate the amount you need to convert to Ksh to be transferred from your M-PESA account.
Now, go back into your Mpesa account, "Select Lipa Na M-PESA, and then the "Pay Bill" option.
Next, enter the PayPal Mpesa Paybill number 800088.
Then, use your phone number as Account No and follow the Mpesa prompts to complete the transactions.
Also, read How to Withdraw Money from PayPal to M-Pesa?
Now you can comfortably pay for your Netflix subscription with Mpesa in Kenya.
After that, you can pay for Netflix in Kenya with Mpesa every month by following the same procedure.
It's essential to ensure you don't skip this step at any time, or Netflix Kenya will cancel your service!
Easy way to Pay Netflix via Mpesa
Forget the above method; we will update the article to remove that method.
There is a more straightforward way to Pay for Netflix from Kenya through Mpesa.
Mpesa has partnered with VISA to introduce the Mpesa Global Pay option, where you can get your Virtual Card and use it to pay Netflix.
Here is how to activate the card.
On M-Pesa App on your phone (download from Google Play):
Log in to your M-PESA
Select Pay tab
Select the GlobalPay tab to activate your M-PESA
Select your card
Enter PIN
You will receive an SMS with the card number and expiry date.
OR
Select the Grow
Select the GlobalPay tab to activate your M-PESA
Select your card
Enter PIN
You will receive an SMS with the card number and expiry
On M-PESA USSD (*334#):
Dial *334#
Select Lipa na M-PESA (Option 6)
Select M-PESA GlobalPay (Option 5)
Now head over to Netflix.com and use the card to pay.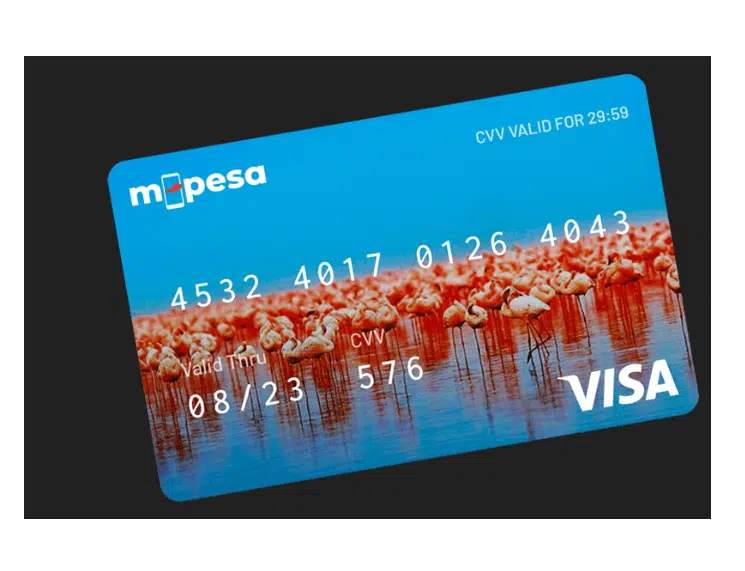 Watch the video for more details:
Conclusion
Finally, ensure you have enough money in your PayPal account to pay for the service. If not, sign up for PayPal credit which enables you to borrow funds from the company at a cost.
We hope that you found this article helpful and that it has shown you how to pay Netflix with PayPal and Mpesa.
Thank you for reading. Feel free to subscribe to the blog using your email for more news and updates on services like Paypal, Mpesa, and other mobile money transfer methods.
If you need additional information, don't hesitate to let us know in the comment section below.
If this article helped you make a decision or saved you time, please consider sharing it on Facebook, Twitter, and Google Plus.