In a groundbreaking move for OPPO Kenya, the tech giant has launched its first tablet, the OPPO Pad Air, in the Kenyan market. The innovative tablet, featuring a unique sunset dune 3D texture and an exclusive metal splicing design, is set to retail at a Recommended Price of Ksh 34,999.
Weighing in at a light 440g and a thickness of only 6.94 mm, the OPPO Pad Air has been designed with user comfort and convenience in mind. The sleek and stylish device boasts many impressive features to enhance user experience and productivity.
Equipped with Multi-Screen Connect functions and a Smart Sidebar, the OPPO Pad Air facilitates smart interactions, allowing users to switch between applications and manage tasks seamlessly. It is powered by the Qualcomm Snapdragon® 680 Mobile Platform, ensuring smooth operation during intensive multitasking sessions.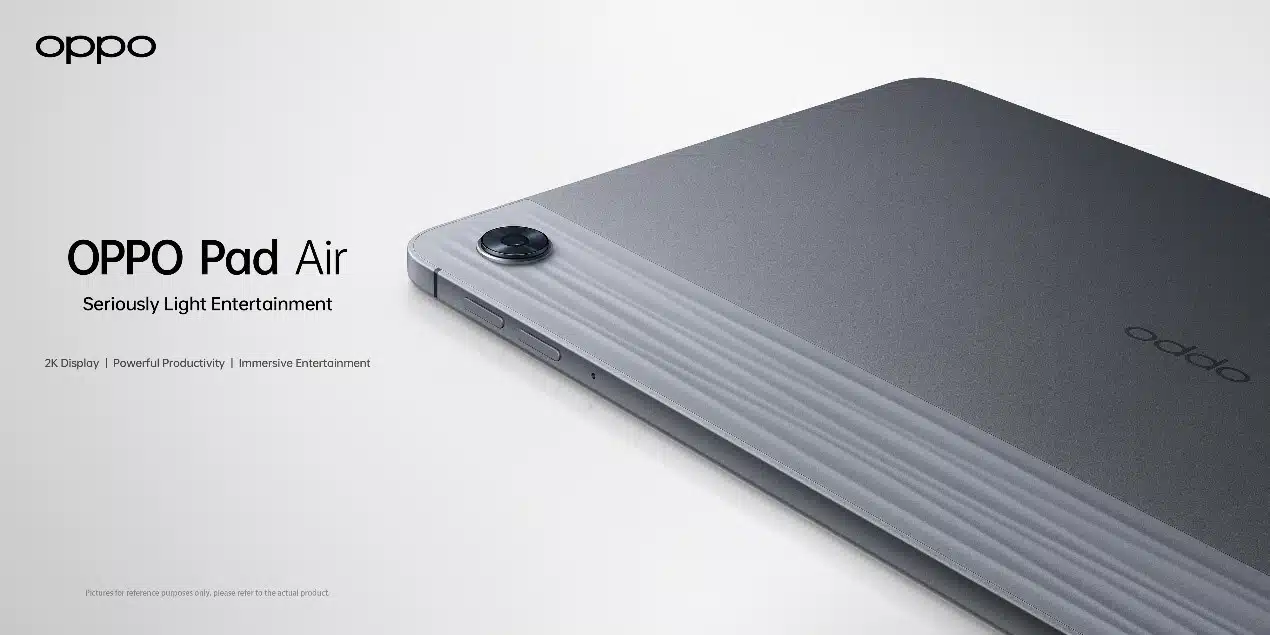 In addition, the OPPO Pad Air comes with a 10.36-inch 2K HD eye care display, certified for low blue light eye protection. This feature delivers stunning visuals and significantly reduces eye fatigue, making it ideal for long periods of use.
The tablet's audio capabilities are equally impressive. The device is equipped with four super large speakers supporting Dolby Atmos, providing high-quality sound for an immersive auditory experience.
Designed for extended use, the OPPO Pad Air is powered by a large 7,100 mAh battery. This substantial power source allows up to 12 hours of video watching or 15 hours of video conferencing, perfect for leisure and business use.
The OPPO Pad Air is now available in Fog Grey at a Recommended Retail Price of 34,999Ksh. This launch marks an exciting new chapter for OPPO Kenya as it expands its product offering and continues pushing the innovation boundaries in the tech industry.